Cool Technology Products from our Manufacturers – PEI Electronic Sales shows below some links to some of the innovative products from our manufacturers. Some of the tech videos show the latest products we offer and some demonstrate features about the way various parts might be made or used. Please click on the link and watch the short presentations

Fujitsu Components – USA Fujitsu Releases Miniature Bluetooth Smart Module for IoT Solutions Fujitsu Component America, Inc. announces the availability of an ultra small Bluetooth® Smart module that is approximately 50 percent smaller than its predecessor, the MBH7BLZ02. With its combined compact size and low power consumption, the new module reduces the cost and time to develop even smaller and lighter battery-powered wireless devices capable of operation much longer than before.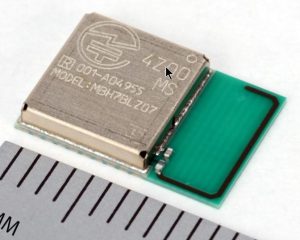 Fujitsu's module, PN MBH7BLZ07, measures 11.5 x 7.9 x 1.7mm. It is based on the Nordic Semiconductor nRF51822 chipset (IC Rev. 3, S110 Ver. 8.0.0), which is built around a 32-bit ARM® Cortex™ M0 CPU with 256kB flash and 16kB RAM. With its industrial temperature range of -40 to +85 degC, low 10.5mA power consumption (typical for 0dBm in Tx mode), and an embedded antenna, the FCC-approved module is well suited for wearable, Internet-enabled devices in healthcare, fitness, and consumer entertainment applications.
Fujitsu Components – USA
Fujitsu Components supports a full spectrum of thermal printer mechanisms and accessories for low cost printers, retail and kiosks applications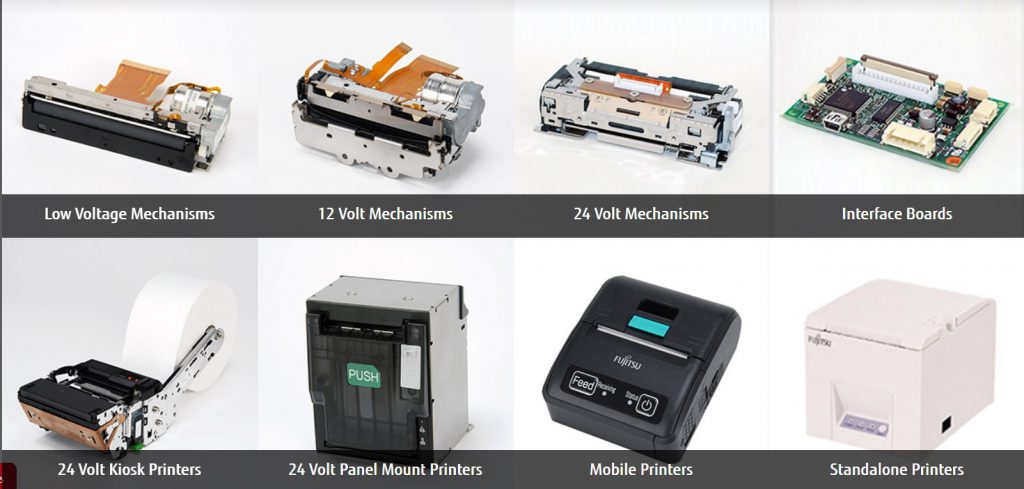 Mechatronics Cooling Fans
Mechatronics has 2 new ceiling mounted fan kit systems that might be of interest to you in your new designs… the MRF-190 & MRF-220. Click on the specs below for the complete specification packages. Also a new IP54 fan system is offered for those water rich environments from Mechatronics.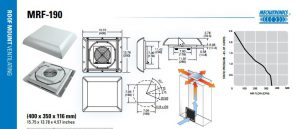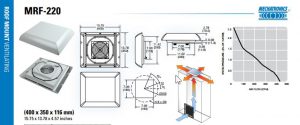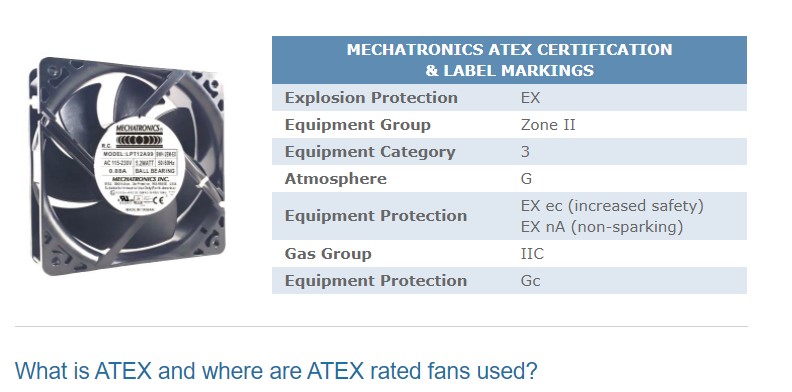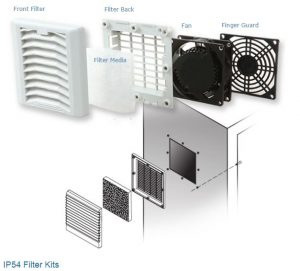 Mill-Max
Mill-Max continually offers new machined contact and receptacle systems. Please note some of the newest additions below to the Mill-Max product spectrum: