PEI Electronic Sales, Inc. is a professional field selling organization serving the electronics industry in Texas, Oklahoma, Arkansas and Louisiana. PEI represents a limited line of manufacturers of Components and Systems for Electronic, Electrical, Industrial and Consumer Products primarily in the Passive, Electromechanical and Interconnect arena.
 PEI promotes products to OEM customers directly, through networks of authorized distributors, and engineering design firms.
Our website has links to our product lines containing much greater product detail. These websites also will link you to their franchised distributors.  You can also learn more about our company and our people.
Thank you for taking the time to discover more about PEI. We look forward to working with you.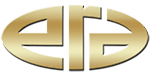 Electronics Representatives Association 
| | | | | |
| --- | --- | --- | --- | --- |
| Texas | Oklahoma | USA | Louisiana | Arkansas |
Copyright © 1998 – 2013 PEI Electronic Sales, Inc. All Rights Reserved
 PEI Electronic Sales, Inc. •  Flower Mound, Texas 75022 •    (972) 355-9905  • 
Note: It is our intention to provide completely accurate information on our site, but sometimes mistakes do occur. Please click here to read our disclaimer.